These 3 Yoga Asanas Help Cure Irregular & Painful Periods
Do you have irregular and painful periods? Women, if this has been your regular problem, then you need to check out yoga asanas that will help you in this regard. Yoga and periods? Well, this might not sound appealing, but yes there are certain yoga asanas that not just help to cure irregular periods but also help to ease period pain. 
In order to get rid of the irregular period problem all that one needs to do is practice certain yoga asanas on a regular basis, and not just when one is menstruating. Only then the asanas will be effective.
But there are certain yoga asanas that actually help to get rid of irregular periods. Yoga has been in practice since the ancient times. There are several documented records that yoga is helpful in curing and treating several health problems. So today in this article we will be discussing a few yoga asanas that will help to treat irregular periods. 
So Here These 3 Yoga Asanas.
#1. Ustrasana (Camel Pose):


Step-by-step procedure to perform Ustrasana: 

A. Kneel down on the floor. Keep your hands at the back of your pelvis with your palms supporting the hips. 
B. Slowly draw your tailbone towards your pubis and make sure that you feel the pull at the naval.
C. Slowly lean down with your head up and arms straight and hold your foot with the hands. 
D. Make sure that you do not strain the neck. 
E. Hold on to the position for about 30-40 seconds and then slowly come out.
#2. Dhanurasana (Bow Pose)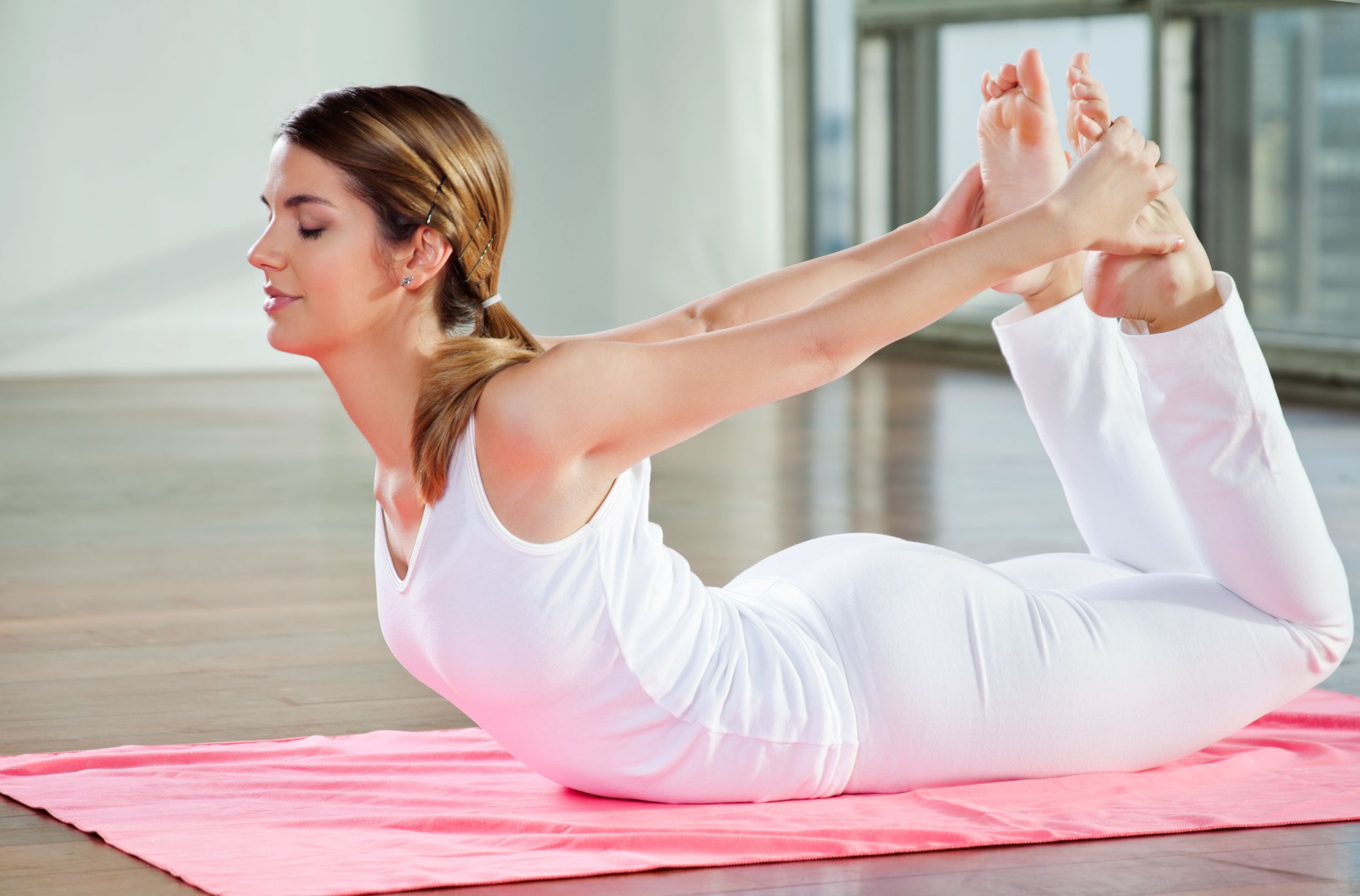 Step-by-step procedure to perform Dhanurasana : 
A. Lie down with your stomach pressed against the floor. The arms should be relaxed and placed on either sides. 
B. Slowly fold your knees and hold your ankles with your hands.
C. Take a deep breath and then lift your chest. Pull your legs up with your hands.
D. Your body should look like a bow.
E. Keep taking deep breaths and hold on to the position for a few seconds and then get back.
#3. Matsyasana (Fish Pose)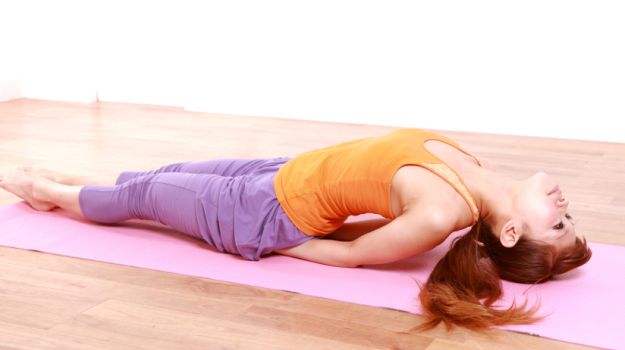 Step-by-step procedure to perform Matsyasana:
A. Lie down straight on your back, with your feet together and hands by the sides of your body.
B. Place your palms beneath your hips and your elbows close towards each other and lift up your chest and head.
C. Maintain the balance with your elbows firmly placed on the ground.
D. Keeping your abdomen down, slowly lift your upper chest and do not stretch your neck too much.
E. Take deep breaths in and out and remain in the position for about a minute. Then slowly come out of the position.
source by www.boldsky.com